College Hill Keeper of the Plains
To celebrate their 15th year at their College Hill location, Carson Bank, in partnership with the Douglas Design District and Together Wichita, purchased a Keeper of the Plains statue, designed and painted by local artist, Elisabeth Owens.  This stately symbol of Wichita's heritage and culture will occupy a position of prominence in front of Carson Bank, 4641 E. Douglas Avenue.   As you are out and about in Wichita, Carson Bank invites you to drive by its College Hill location and pay "The Keeper" a visit.
Please join us at our College Hill location, 4641 E. Douglas Avenue for the chamber ceremony as well as an Open House on Friday, June 4th.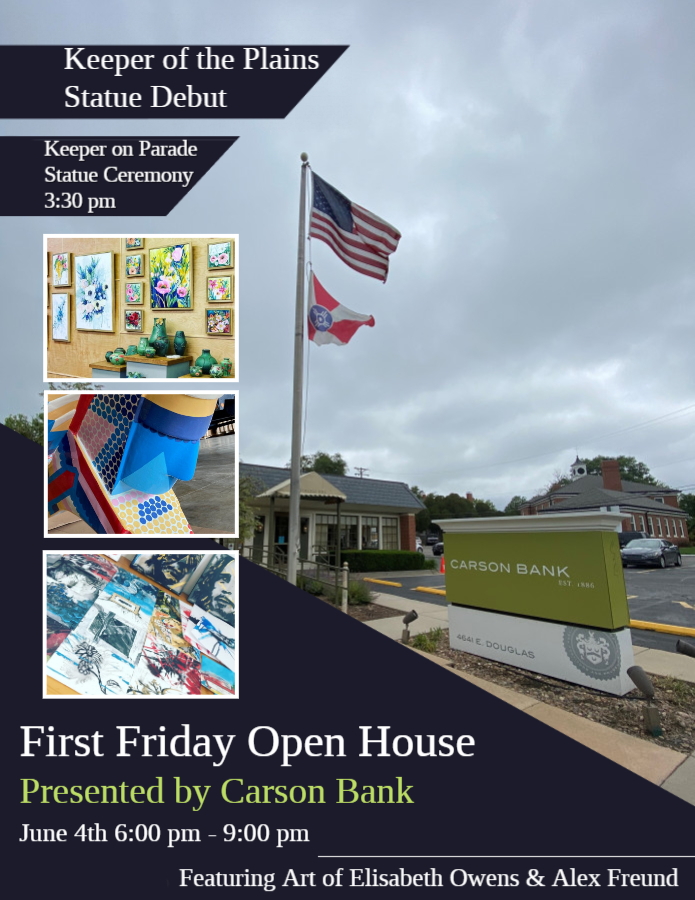 Keeper of the Plains Statue Ceremony with the Wichita Chamber 3:30 pm – 4:30 pm.
First Friday Art Crawl Open House 6:00 pm – 9:00 pm.
Art Gallery featuring local Wichita artists Elisabeth Owens and Alex Freund.
Refreshments provided by Reverie Roasters.