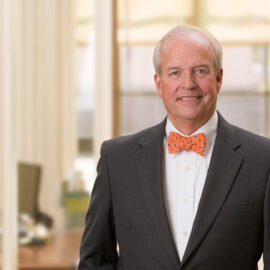 Frank L. Carson III
Chairman of the Board
MORE
Frank L. Carson, III began his banking career the summer of 1970 in the Bookkeeping Department of Mulvane State Bank. After graduating from Wichita State University, he joined his father at the bank and in 1990 was promoted to president. Upon the death of Frank L. Carson, Jr. he became chairman, president, and CEO. When, in January 2016, his son Frank L. Carson, IV became president and CEO, Frank maintained his office as Chairman.
Frank's civic involvement includes serving as a director and treasurer of the Kansas Society for Children with Challenges, director and treasurer of Rural Water District #3 Sedgwick County, chairman of the Mulvane Education Foundation, co-chairman of the Mulvane Downtown Revitalization Committee, and past chairman of the Kansas All Star Scholars Fund.
Professionally, he has chaired the State Affairs Committee, Federal Affairs Committee, and the Kansas Bankers Association (KBA) Board of Directors. He is a past member of the Community Bankers Council and the Government Relations Administrative Council of the American Bankers Association (ABA). Currently, he serves on the Board of Directors of the Office of the State Bank Commissioner (OSBC).
We Frank and his wife Kris, a former English Teacher and member of the Boards of Carson Bank and Mulvane Bankshares, Inc., have four married children and eight grandchildren.
Frank L. Carson IV
President and CEO
MORE
Frank L. Carson IV began his banking career after graduating from Kansas State University in 2003 with a degree in business management. He accepted a full-time position with Carson Bank in 2004.
Professionally, Frank has served as a member of Kansas Bankers Association's (KBA) Bank Leaders of Kansas and was in the 2015 class of Leadership Wichita. Frank graduated in 2009 from the Graduate School of Banking (GSB) in Madison, Wisconsin, and later served as the chair of GSB-Madison's Banker Advisory Board. Frank currently serves as a board member of KBA.
In 2014 Frank became a member of Carson Bank's Board of Directors and in January 2016 was promoted to president and CEO. Frank enjoys spending time with his family, attending KSU sporting events, and participating in outdoor activities.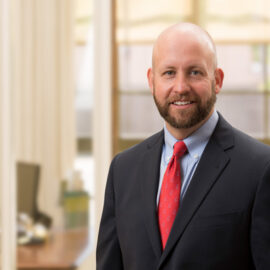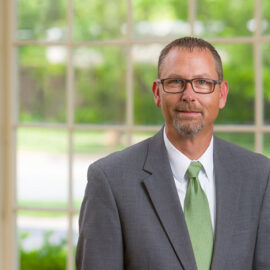 Scott A. Nelson
Chief Financial Officer
MORE
Prior to joining Carson Bank in 2006, Scott spent 9 years in the insurance industry. Graduating from Wichita State University in 1995, he went on to receive his MBA from Baker University in 2003. He is also a graduate of the Graduate School of Banking at the University of Wisconsin, Madison. Throughout his career, he has been active with numerous charitable and civic organizations.
Grant Roskam
Executive Vice President-Commercial Lending
MORE
Prior to joining Carson Bank in July of 2002, Grant worked for nearly 20 years at Commerce Bank as a consumer loan manager and senior credit officer in the private banking division of the Commerce Trust Department. As Carson Bank's executive vice president and chief lending officer, he is responsible for managing all aspects of the bank's lending division, including consumer, residential, and commercial lending.
Grant is a graduate of the College of Financial Planning in Boulder, Colorado. He attended Wichita State University and is a graduate of the Graduate School of Banking at Louisiana State University. He is also a graduate of the Bankers School for Supervisory Training at Louisiana State University.
A community advocate, Grant is an active member of the Wichita Independent Business Association. He also volunteers his time for Guadalupe Clinic and serves on the building committee at his church. Previously, he has worked with the Arthritis Foundation, March of Dimes, Wichita Lifeline, and Kansas Elks Training Center for the Handicapped.
Grant resides in Wichita with his wife, Kim.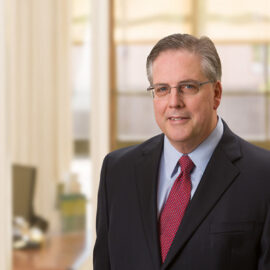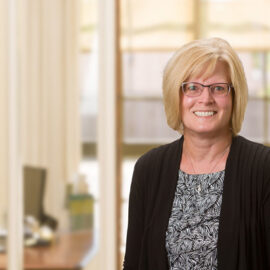 Roberta L. Payne
Senior Vice President and Cashier
MORE
Roberta Payne worked part time at Carson Bank as a bookkeeper, teller, and loan processor while earning her BBA from Wichita State University. Since joining the bank full time in 1996, she has served as assistant cashier and customer service representative. Currently, she manages the deposit operations for the bank's four branches. Roberta also served as a member of the Mulvane Public Library Board for eight years. She and her husband, Dan, enjoy a variety of outdoor activities and spending time with their family.
Mark Koch
Senior Vice President-Commercial Lender
MORE
Possessing a Bachelor's Degree in Business with a major in Finance, Mark began his banking career in 1983 while attending WSU. To expand his banking education, Mark attended the Illinois Bankers Association Schools of Banking and Kansas Bankers Association Schools of Banking and Commercial Lending School. Before joining Carson Bank in 2013, Mark worked in all aspects of the banking industry, but for the last 20 years his primary focus has been on commercial lending. A member of Wichita Downtown Rotary, he serves on the board of the Wichita Rotary Charitable Foundation. Mark is also president of Wichita Manufacturers Association, vice president on the Board of Directors for KANSEL, and a member on the board of Starkey, Inc. Mark has two grown children and two granddaughters.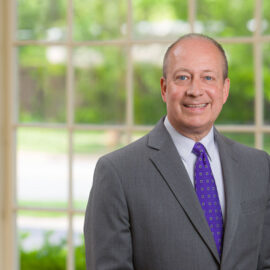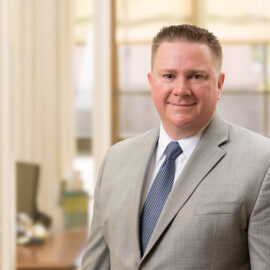 Matt Allred
Vice President
MORE
Matt Allred joined Carson Bank in May of 2017 as a vice president and commercial lender. Matt started his lending career in 1993 while attending the University of Central Oklahoma and over the last 25 years has obtained an extensive background in commercial, consumer, and residential lending. He currently volunteers his time as president of the Wichita Youth Hockey Association Board, is a board member of KANSEL (Kansas School for Effective Learning), and is treasurer of the Douglas Design District. He and his wife Stephanie, a Preschool Director, have two teen-aged children, Hayden and Haylee. They look forward to every opportunity to support their son's Jr. Thunder Ice Hockey team and their daughter's Maize South Cheer Squad.
Caleb Hatfield
Vice President
MORE
Caleb Hatfield began his banking career while attending Kansas State University in Manhattan. Upon graduating with a B.S. degree in Mathematics, Caleb joined the Carson Bank family in July 2012 as a credit analyst. His role with the bank continues to expand as he now serves as vice president of credit administration. Caleb is a 2019 graduate of the Graduate School of Banking in Madison, Wisconsin.
Outside of work, Caleb enjoys taking motorcycle trips with his wife, coaching his son's sports teams, and taking his daughter to the park and library. His family also enjoys spending time together rooting on the K-State Wildcats. Currently residing in Mulvane, the Hatfields plan on making this their lifelong home.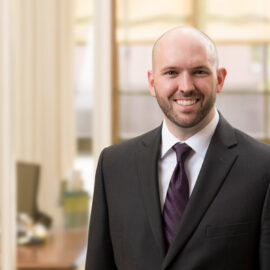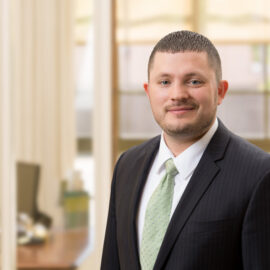 Keith Kerr
Market Manager
MORE
Born and raised as a Derby Panther, Keith joined Carson Bank in 2015. After graduating from Pittsburg State University with a degree in Business Administration, he returned to Derby and began his banking career working for a nationwide bank. Holding a variety of positions within the bank, his emphasis was on fostering new customer relationships and assisting consumer and small business customers with their lending needs. Keith and his wife, Natalie, a USD 260 Teacher, along with their two children enjoy backyard BBQ's with family and cheering on the Kansas City Chiefs.
KJ Jeffery
Commercial Lender
MORE
KJ was born and raised in the small town of Yates Center, KS. He graduated from Emporia State University in 2006 with a degree in Business Administration. He started his banking career immediately after college and has worked in multiple areas of the industry. KJ and his wife, Karli, moved to Derby in 2008 where they are raising their son, Kaden and daughter, Kyndal.
KJ is currently the Board Chair of the Derby Chamber of Commerce and also sits on the Board of the Derby Noon Lions Club. He has volunteered with Junior Achievement for the last 8 years and also helps organize and run multiple community golf tournaments throughout the year.
KJ is an avid golfer and will be on the course at any given opportunity. He also enjoys fishing and spending time outdoors. Most of his time is spent watching and coaching his kids' sporting activities.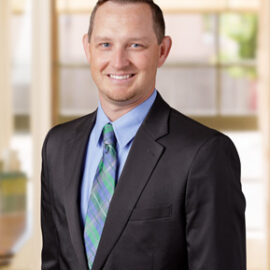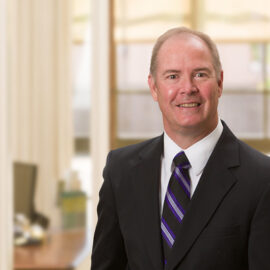 R. Gary McGuire
President, Carson Insurance Group
MORE
Possessing 29 years of experience in the insurance industry, Gary joined Carson Insurance Group in 2006. He is licensed to sell Property/Casualty, Commercial, and Life Insurance. Based out of Carson Bank's downtown facility, he works directly with and supervises the Carson Insurance Team. He serves on the Kansas All Stars Scholars Board and is a member of the Chamber of Commerce and the Optimist Club. He and his wife, Kim, have three grown sons, two daughter-in-laws, and three grandchildren. They look forward to weekends in Manhattan supporting the Kansas State University football team and trips to visit the grandchildren.
Tom Burkhart
Vice President Commercial Insurance Lines
MORE
Joining Carson Insurance Group in 2016, Tom is responsible for the management of the Commercial Insurance Lines. With twenty years of experience, he is licensed to sell Property/Casualty and Life/Health Insurance. Tom is a graduate of Fort Hays State University where he earned his Bachelor and Masters Degrees. He is also a registered football and basketball official with the Kansas High School Activities Association. Tom and his wife Suzie, an Elementary teacher, have two children.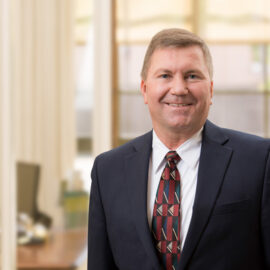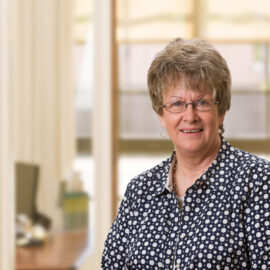 Beckie Bowers
Vice President
MORE
Beckie began her banking career in Hutchinson where she lived for 28 years before moving back home to Mulvane in 2005. She joined Carson Bank that same year as branch manager of the Clock Tower facility and in 2007 was moved to the downtown location as assistant vice president and teller supervisor. In 2013, she attended the School of Banking in Grand Island, Nebraska. Active in the Mulvane United Methodist Church, Beckie is chairperson of the Finance Committee, serves on the Good Samaritan Board, sings in the chancel choir, and is a member of the bell choir. Beckie enjoys music, gardening, and spending time with her two sons, grandchildren, and friends.
Michelle Nelson
Assistant Branch Manager
MORE
Joining Carson Bank in 2012 as a full-time teller, Michelle now is Carson Bank's assistant branch manager at its Derby location. With her strong commitment to excellence in customer service, she strives to build lasting customer relationships. In her free time Michelle enjoys traveling and spending time with her family.