About
About Carson Bank - Our History
The Carson Bank story began in 1886, when the newly settled citizens of Mulvane, Kansas, celebrated the opening of their bank, Mulvane State Bank.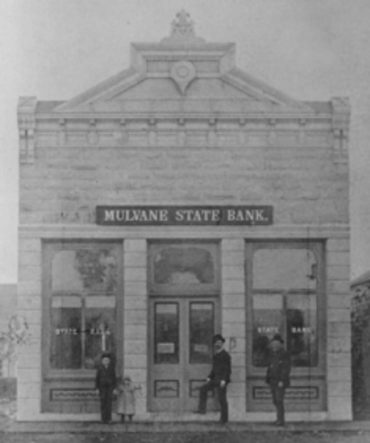 Purchased in 1949 by F.L. Carson and his son, F.L. Carson Jr., the bank has steadily grown, incorporating the newest technologies, while still maintaining its focus on customer service.
Today, Frank L. Carson III serves as Chairman of the Board, and Frank L. Carson IV serves as President and CEO marking the fourth generation of family ownership and management. The traditional values of neighborly respect, hard work, and integrity remain the cornerstone of all banking practices.
It is in the memory of F.L. Carson and F.L. Carson Jr. that the Carson family, together with the Board of Directors, dedicated the renaming of Mulvane State Bank to Carson Bank on July 1, 2008 — the bank's 122nd anniversary.
Along with the main bank in Mulvane, Carson Bank now has four full-service branches in the Mulvane, Derby, and Wichita communities. Combining the traditions of the past with today's modern banking services, Carson Bank is here to assist you and your family with all your banking needs.
Learn more about our team.